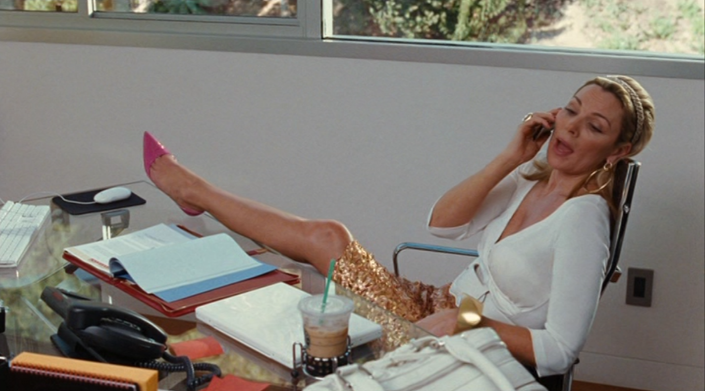 The Lady Boss' Guide to Resolutions that Stick (Starting NOW)
(hint: running your life still makes you a CEO)
2016 is YOUR year for (a) Professional and Personal Revolution.
I just know it.
But you may have resolution reservations.
Why?
Because sticking to most resolutions, well - sucks.
How many things did you say that you wanted to do *long pause* and haven't yet? (it's ok - and why THIS is *everything* you need)
Every year we hear the same pumped up gym membership pitch and Black Friday Sale marketing - and of course we are told to make resolutions...
we just haven't been taught HOW to (and in a way that works for us).
Women are different - we are creative creatures that want MORE THAN 6 FIGURES in the bank or some crazy restrictive diet.
Because what's a badass checking account to a babe if her relationship, bod and shoe collection don't have her head over heels in love?
I want you to have it ALL (and then some) because you deserve it. I mean, you're here and not posting pictures of cats (are you?) so, you know that this is really important to you, too.
Annnnd... I'm here because
I only like setting achievable goals that are practical annnd purposeful (purpose-full).
Like: I'd really like to be on a rowboat surrounded by swans with Ryan Gossling: I could argue the purpose there... but the practical, achievable part... eh,not so much. maybe I'll tackle that one tomorrow. (see what I mean)
Where were we? Ryan Gossling *trails off into daydream*
In this entirely FREE Course you will:
- LEARN HOW TO SET RESOLUTIONS THAT REALLY WORK (really)
- DISCOVER WHAT TO RESOLVE (so that it's attainable, fun and most importantly, makes you a better woman)
- WHEN TO TAKE ACTION TO GET RESULTS IMMEDIATELY and create year-long momentum
- WHERE TO START (other than right here, of course)
Your Guide
Lauren has been a Women's Fitness Specialist and Coach for a decade, guiding women to a state of total life wellness - in a way that's purposeful and practical. Her teaching style is a coaching cocktail of spiritual, sexy and 'so do-able' as she believes that creating a body and life you love should be a fun adventure.
The Coursework
Introduction to Resolution | Revolution
Available in days
days after you enroll
FAQ's
When does the course start and finish?
The course starts Tuesday December 1 at 1pm EST. It is approx. 60 minutes LIVE. The coursework will be available until Tuesday December 8 at 11:59pm EST.
How long do I have access to the course?
This is a FREE Course and is only available for a limited time. Sign up, even if you can't make it, to access The Lady Boss Resolution Revolution. (paid courses are granted lifetime access).
What if I can't make it?
I'd love for you to join - there's tons of value and I know how the holidays get. This will uplift your spirits and give you all sorts of success in body and life starting NOW (you don't have to wait until '16). Buuttt if you really can't make it LIVE on Tuesday December 1 (there is some special stuff happening including access to a FREE 90 Day Transformation Training Plan and and live Q+A), register anyway so I can send you a copy of The Lady Boss Revolution Resolution and you'll get access the coursework during the week.
If you are a lady boss (or looking to launch) or simply want to run your life in a way lights you up, then:
The Lady Boss' Guide to Resolutions that Stick (Starting NOW) is for YOU.
YOU GET (upon registration):
A pretty (and) convenient guide book that I will walk you through - yours to keep and use ANY TIME to continue creating your career (and love and life and shoe collection)
My e-Book "SPEAK YOURSELF SLIMMER, STRONGER AND MORE SUCCESSFUL" totally FREE as a ((big hug)) for your time (delivered after the Course closes).
A chance for a *FREE* 90 Day Transformation Plan (that covers mind - bikini body - and diet) to give you a head start on Spring vaca.
Early access to LYH e-Camp (it doesn't launch until 2016 - but you get in on it first!)
DON'T HESITATE ('cause, ya know, when you do: a whole decade goes by) HERE'S WHY:

I have never before shared how I set up my success and will only keep this new course up for a few days.
THIS IS FROM A SIMILAR COURSE:

"This is what women need to transform their lives - I feel so relieved, and READY!!!."
"This was surprisingly easy."
"I never would of thought of that - and am totally doing it."
Seriously - this stuff STICKS. I don't like the word 'goals' (you'll see how we will change that if you feel the same) and accomplishing my dreams (with less social media and more me-time) has never been so freakin fun!!
Here's a a hint: some of my past resolutions were to:
- run my super successful, really heartfelt biz from home (and travel)
- be a hands on mama (my daughter is on my lap as I type this - and if it were up to her, you would read "hjdfghgfhbfjhnjfhk")
- feel confident, authentic and have a lot of fucken fun making money
CHECK. CHECK. CHECK.
*PS in addition to my success you'll learn from my mistakes too. (Did lotsa research there, just to save you the time - my pleasure! *Clint Eastwood face*)
and
Don't worry about knowing what your resolution will be - I will show you how to figure it all out.
Remember: I am only sharing this at this time, so take advantage now (you know how it goes with holidays when you put something off).
Try something different NOW to give yourself success long into the future. (I know when I finally did it made all the difference) See ya really soon!